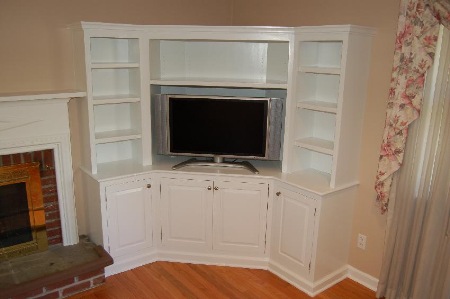 Painted white, custom corner cabinetry for flat screen monitor and component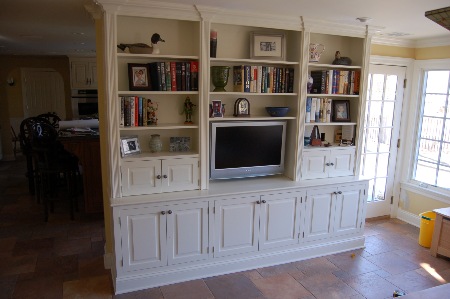 Custom white painted cabinetry to house flat screen TV and componentss.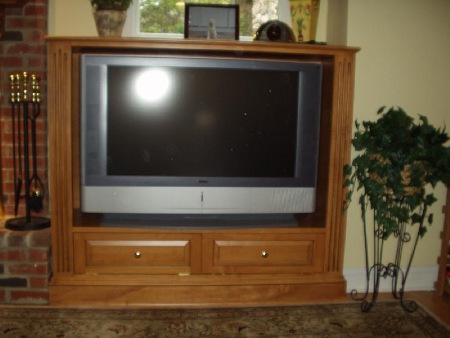 Stained maple cabinetry with pocket doors to conceal televison.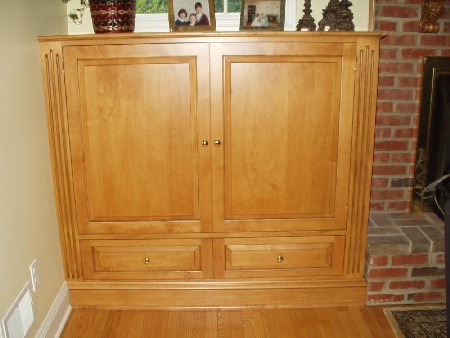 Cabinet with doors closed.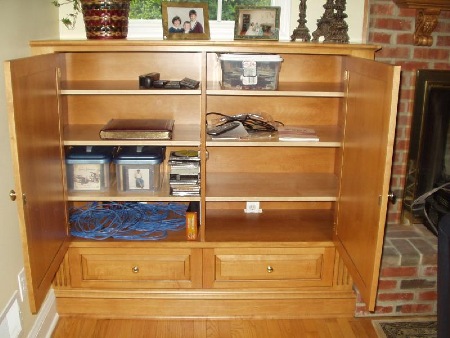 Matching component cabinet, shown open.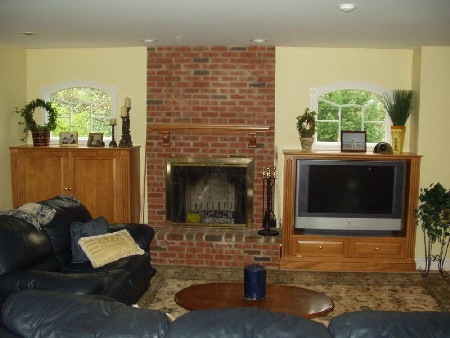 View of both cabinets and mantel shelf over fireplace.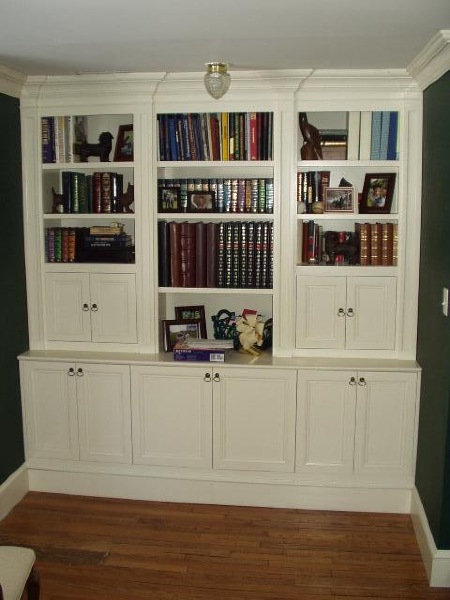 Custom designed computer desk. Printer, CPU, Monitor, and Keyboard behind pocket doors.